Browse our selection in person or online. Find inspiration for your project. Thousands of samples available to check out in person.
Visit us at 1544 Purdue Ave, Los Angeles, CA 90025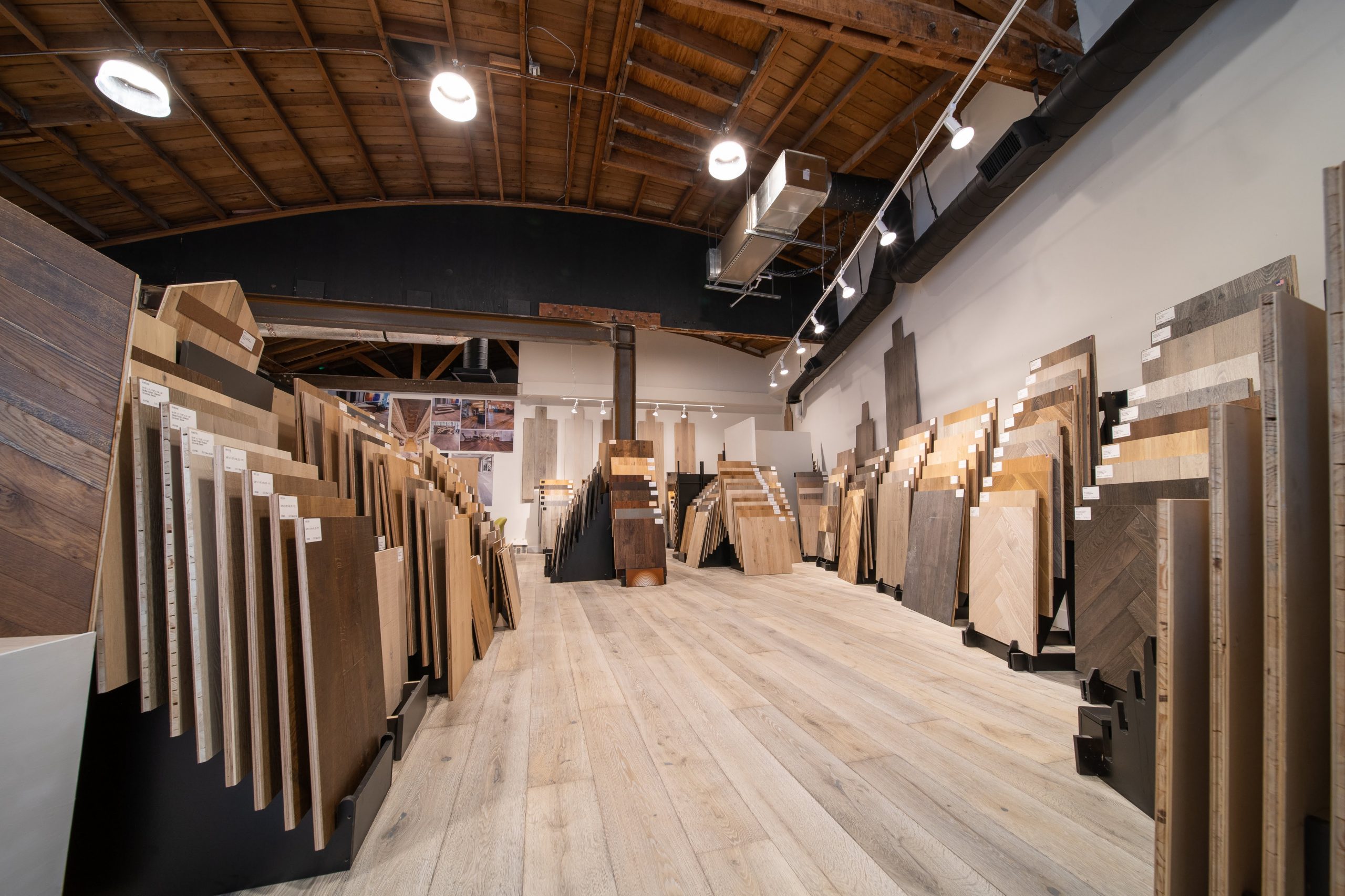 Choose Your
Hardwood Flooring
European Oak is the modern home owner's dream wood. It is highly sought after due to its beautiful colors, exquisite grain pattern, and versatility in many finishes. As a result, It is the most popular flooring options among modern interior designs. Hardwood flooring is able to achieve stunning looks in virtually any project. This is because the cut, craftsmanship, and finish can change every aspect and property of the wood.
You can get a clean, natural beauty with standard, wide cut, long length in any of the countless variants that are unique to each tree species. Reclaimed flooring gives the modern look of recycled wood, that proudly displays its long history as a depth of personality. This is a popular option, as it is eco-friendly in addition to stylish.
Outside of modern flooring, hardwood is still a fantastic choice, as the durability, look, and feel of the wood can be changed with the craftsmanship and finish. This is best shown through woods like parquet. Where you can achieve Greater durability alongside a bold style. Parquet is a unique and timeless flooring option that is known for its beautiful repeating patterns.
Experts at Hardwood Flooring
When you are faced with countless different options, choosing the right hardwood for your space can be challenging. There are many features to each type of wood, and every piece of wood is unique.
It is important to take into consideration all of the different factors when selecting your flooring choice. This includes durability, how light bounces off the grain, and the feeling of stepping against the wood itself. Not to ignore the color, finish, and texture of the species. All of these can define the look of your space, as it works as a foundation for the aesthetic.
At Pacific Hardwood Flooring, we have countless options for premium hardwood flooring. We're here to help guide you through this process to select the best hardwood flooring for you. As hardwood experts, we know how precious your home is to you. That is why we only offer the highest quality hardwood flooring, installation, and service you can buy. Visit our showroom in person to see which hardwood is best for you.
Largest Hardwood Flooring Selection in Los Angeles
When it comes to something as critical as renovating your home, It can sometimes be risky to base important decisions on mere images on the Internet, no matter how high the resolution. There are countless colors, styles, and types of hardwood flooring available distinctions that are often lost over the web. That is why we encourage homeowners to visit our wood flooring showroom and explore our beautiful hardwood flooring on sale in person. Even in the age of Internet sales, nothing beats seeing and touching hardwood flooring for yourself.
Located at 1544 Purdue Ave. in Los Angeles, our hardwood floor showroom serves the entire Los Angeles area, including West LA, Pacific Palisades, Venice, Brentwood, and Westwood. Pacific Hardwood Flooring's showroom features a wide array of timeless and elegant wood types, including oak wood flooring, walnut wood flooring, hickory wood flooring, and maple wood flooring. Regardless of what you are looking for, Pacific Hardwood Flooring features the best hardwood flooring showroom Los Angeles has to offer!
So, step inside and imagine the endless possibilities for your home. Browse our wide array of hardwood flooring samples and reach a decision in which you can be confident. Regardless of your needs and expectations, we are committed to helping you find the perfect hardwood flooring for your home. For the best hardwood floor showroom Los Angeles has to offer.